Is your website based on Sitecore Enterprise CMS? Great choice! Do you have an in-house team for its update and upkeep? Have you considered outsourcing Sitecore maintenance? This could be a very cost-effective idea as you can see below.
Sitecore offers multiple platforms each with a different feature-set but with the same goal of providing the best customer experience. With a complex system like this, it becomes a whole different task to manage all the functionalities.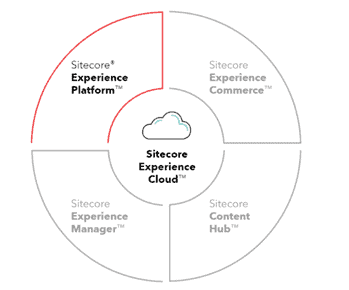 Top reasons for outsourcing Sitecore maintenance
You may not be utilizing the full potential of the platform: The in-house developer works only on limited Sitecore functionality used by the company. This devoids you of the several additional features and benefits that could add greater value to the company website.
Your site speed may still be slow: Developers often ignore or forget to integrate a Content Delivery Network that serves up to 97% of the traffic, thereby reducing the server load and saving on hosting bills.
You need to have developers, UI/UX experts, graphic design experts, and many more people in your team. However, most of them may not be engaged full-time. This adds a big chunk to your salary cost. An outsourcing agency will have all these people in their team but you only pay for the work done by them, for the limited hours you use, not the entire month's pay.
Most outsourcing agencies have cyber-security experts in their team who can audit and apply security fixes to the site. This makes your site much more resilient against hacking attacks.
The agencies employ SEO experts who are well-versed with the current trends in search engine optimisation and can help you rank much better. It is rather costly to employ an in-house expert for this.
We at eBizIndia, have a team of Sitecore experts who are managing Sitecore based sites, improving the speed, security & SEO potential of the sites. We understand your business in-depth and provide only the best service that increases the overall site performance.
Below is the expertise we bring to the table:
We stay updated with the latest developments on the Sitecore platform and implement the best changes for our clients.
We create and manage API integrations for added functionalities.
We take charge of the content management on the web pages.
We excel in creating landing pages that drive customer engagement.
We ensure the site is completely secure and minimize the risk of hacking.
We understand the importance of SEO and implement the best practices as per Google's recommendations.
We are a trusted partner and take pride in providing a seamless and timely experience to all our clients.
To get in touch with us, contact us here.