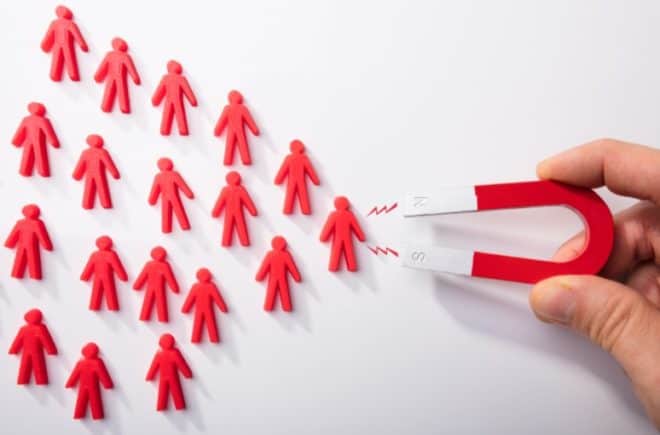 B2B leads are a big challenge for several website owners. Don't just set up a corporate presence web site when you can generate leads for your business like a clockwork. Here are the main steps:
Increase the traffic coming to the website
Make your website engaging for prospects
Improve the conversion rate
Convert and nurture leads
Here are 8 ways that will help you convert your website into a lead-gen machine!
1. Responsive Web Design
More than half of the overall web traffic comes from a mobile. Even for a B2B site, the 1st visit of your prospect might be from a mobile though they might ask for a quote only after studying your products and offer in detail through a desktop at the office.
Thus having a responsive design for the site becomes very important. You need to study the mindset and needs of a person visiting from a mobile and put those information near the top for easy access.
The site also needs to load very fast or the user may bail out without seeing the content.
2. Search Engine Optimisation (SEO)
It is relatively easier to rank a B2B site near the top in search engine results than a B2C site. Even if you are not getting much traffic from organic search , a well optimised site can get better results from paid traffic.
You should work on the 3 major elements of SEO –
Onsite SEO
Inclusion in business directories
Incoming links from other sites in your business field
You should be able to answer all of the following questions in affirmative:
Can my site be easily crawled by the search engines?
Have the search engines indexed my website?
Do I have all the on-page optimizations in place?
Is the content on my website better than my competitors?
Is my website optimised for the most relevant keywords?
Your investment in SEO will not only get you better rankings, you will get better response from the visitors also.
3. Paid Advertising
In addition to the organic or non-paid strategies to increase traffic, paid advertising channels like Adwords and LinkedIn can generate leads for your B2B business. A focussed advertisement and matching landing page is an important aspect of your paid campaigns. They may be the make-or-break difference between wasted budget and excellent ROI.
4. Content Marketing for B2B leads
They say "Content is King!". And rightly so. Good quality and well-presented content can hook the visitors into staying longer and developing a liking to your products and services. This results not only in better conversions (visitors to prospects) but aids in improving your ranking potential too.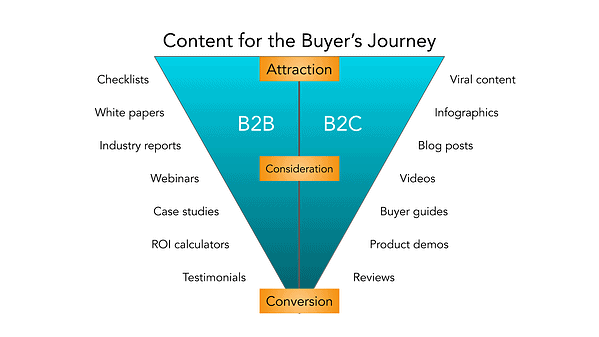 You should create multiple buyer personas for your target audience and create content targetted to their needs. You should also consider where they are in their buyer's journey. When your content is able to provide answers to your customer's questions, they are likely to engage with it and put their trust in your brand.
Now, you might be thinking that my product or service is a boring, routine thing and feeling out of ideas about the type of content you can write. Try these ideas:
List some use-cases – where can these be used?
How to use these in the best way?
Specifications if possible.
How to keep these working well for years?
How and where to get these repaired if there is a problem.
Where to hire operators and service personnel?
I am sure you can think of more such options.
If your content is presented in an interesting way, it may become share-worthy and your readers might like to share this with other people, increasing your reach.
Referral traffic builds credibility for the website and is useful in improving the overall ranking of the website. Users appreciate valuable content and the brands taking efforts to create it.
5. Collect Leads Through Form
Having a form on the Contact Us page is a common practice. What you need to do additionally is, integrate a lead form (or a Call to Action button that leads to the form) on every important piece of content you publish whether it be a whitepaper, ebook, or a free guide. This will help you get quality leads from those who want to learn more about your products or services.
6. Placing of CTA
Call to Action (CTA) buttons increase the conversion rate when placed strategically. when the user has finished reading some useful information, s/he may be tempted to know more or request a quote for your product. It helps to have a button here that has an appropriate message like "Request a callback", "Send me Brochure" and like. Use clear and concise copy for CTA buttons. These buttons should have a contrasting colour to the site's overall colour scheme to stand out.
Refer to the eye-tracking study by Nielson Norman group while placing the CTA buttons on the web page.
7. Targeted Email Marketing
Email marketing is by far the most commonly used marketing tactic which generates good results when carried our properly. The most important factor to consider while creating an email marketing strategy is – SEGMENTATION.
Classify your customers as per their buyer journey. Categorise them into buckets that make sense for your company and then send out targeted emails to engage them and finally convert them.
You need to personalise each email to get decent open and response rates, specially in B2B marketing. Sending better emails is vastly better than sending more emails. Using a good marketing automation tool like Marketo or Hubspot can help in reducing the work and producing more leads.
8. Social Media Optimization
Just like the website, the social media pages of the company need to be regularly updated for B2B leads' generation. Create company pages on Facebook, LinkedIn, Twitter, YouTube or whichever platform that is popular in your industry.
Share posts, blogs, infographics on social media. Work on updating your LinkedIn and Twitter profiles. Make connections, join relevant groups, add value to those groups by sharing useful content. Nothing can beat personal connections. Thus, as a businessman and a marketer, establish your thought leadership and you will get rewarded with more business.
You need to test and monitor which channel works for your line of business. Identify where your potential customers hangout and reach out to them on those platforms, whether is it via Search, Display, Retargetting or social advertising.
Apply one or more of these methods and you are sure to increase web traffic and the numbers of leads coming through the website. At Ebizindia, we can build your Internet marketing strategy and help you in implementing it by creating suitable assets for your B2B leads. Our 3S services can provide a quick boost to your marketing if you already have a website.